The Road To Best In Class Customer Service
The Road To Best-In-Class Customer Service
Bright's fourth issue of the customer service industry's must have guides:
The road to best in class customer service –
And how to create self-improving operations.
A 30-page white paper with actionable recommendations and research insights from one of Europe's leading customer management companies.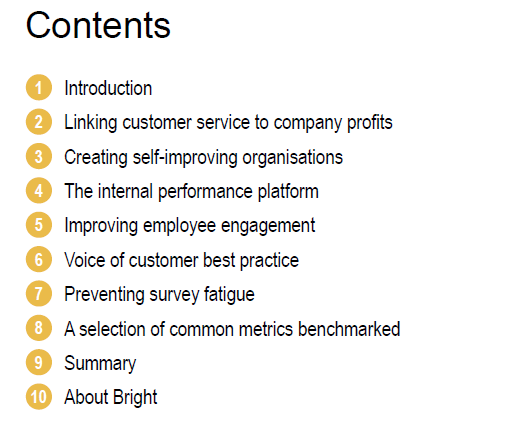 If you have not received a hard copy but would like to, please contact us at: info@brightindex.co.uk or click the image below to download your free digital copy (No registration needed!).