Employee Engagement Measuring
Your employees can make the difference!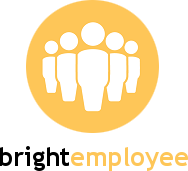 Even with the best processes and technology in place, you will not have satisfied customers if you have disengaged staff. Understanding just how engaged your staff are is key to driving change so that your people really are your greatest asset.
Bright has proven a direct correlation between employee engagement and both C-SAT and efficiency. With Bright Employee Index you can measure engagement, support and development, have the results benchmarked as well as get recommendations on how to narrow the gap to best in class.
Read our blogs on employee engagement.
We've developed this really simply, yet incredibly effective solution that will take the pain of employee surveys away and give you the information you need to increase employee engagement.
Understanding how satisfied your employees are, how knowledgeable they are and how supported they are, are just some of the areas we measure. We also explore much more to really understand how engaged your people are.
The results are reported back both to management and employees. We will also present a report showing you how you compare against your peers and give you actionable recommendations on how to close the gap to best practice.
Why Bright Employee?
Bright Employee is a robust and easy solution to understanding more about your people and how engaged they are with your business. We will help you:
Use an employee survey solution built for the contact centre environment
Understand how your employees are really feeling
Identify what best practice for your business looks like
Know what needs to change to achieve an engaged workforce
Make employee surveying effortless and effective
Ultimately improve the customer experience
Link employee engagement scores with productivity and C-SAT metrics, and get an automatic view of how they drive eachother.
Employees have such an incredible impact on customer satisfaction. You can make them happy in an effective and sustainable way by understanding what they really care about.
To find out how Bright Employee can be used in your business, call us today on +44(0)208 296 1944 or email info@brightindex.co.uk.